Cleantech: 10 tech startups helping fight climate change
By Katerina Mansour - 22 April 2022
The first Earth Day dates back to 1970, created by Senator Gaylord Nelson. At the time awareness of environmental issues was growing among consumers in the United States. However, it still wasn't a part of the country's political strategy. Nelson's goal was to convince the federal government to include environmental efforts in the political agenda. Five years later, the term climate change would be coined by Columbia University geochemist Wallace Broecker.
Nelson later stated that:
"Earth Day achieved what I had hoped for and then some. The purpose of Earth Day was to get a nationwide demonstration of concern for the environment so large that it would shake the political establishment out of its lethargy and, finally, force this issue permanently into the political arena."

Senator Gaylord Nelson
Where things stand today
Decades later, the environmental cause is certainly a part of most politicians' agenda. Although many sceptics remain, climate change is largely recognised as an existing phenomenon largely impacted by human beings. Research continues to highlight the need for significant change if we are to reverse our damage or prevent potentially catastrophic consequences for future generations on earth.
However, while we've certainly made a significant amount of progress since 1970, the road ahead is still quite long, and concerns are mounting. A recent report by the UN's IPCC stated that the observable effects of climate change are already worse than anticipated. Its disruption of natural systems is leading to drastic consequences (rising sea levels, droughts and heatwaves impacting animal species, trees and corals, etc.) at lower temperatures than anticipated. As such, the grassroots movement behind concepts like Earth Day persists and is very much still needed in today's political climate.
In order to help us fight climate change, cleantech businesses worldwide have been emerging with innovative technologies. This is why in today's article, we'll look at ten tech startups that in one way or another are working to help mitigate climate change. All of the following startups were rated by Early Metrics and given a high score, indicating strong growth potential.
Qnergy – USA
Qnergy produces remote clean energy generators with integrated monitoring to give large industrial companies access to off-grid energy as backup or maintenance power, such as for cathodic protection or anti-freeze systems. Qnergy's low-maintenance generators achieve high power outputs thanks to their Stirling engine, which burns natural gas to heat air in a compression-expansion cycle to generate movement and then electricity that is usable locally. Qnergy ranked in the top 1% of our database of rated startups. Some of the strengths we identified were the CEO's experience in the energy sector, the team's mastery of technical skills (thermodynamics, electronics, etc) and the barriers to entry Qnergy managed to raise on technical, legal and financial fronts.
Umgrauemeio – Brazil
Umgraueimeio has developed a solution to fight forest fires, aiming to protect the environment and reduce CO2 emissions. The startup's automated fire detection system can send out alerts within three minutes of a fire starting. The solution involves the installation of high-resolution cameras, whose video footage is processed by software that uses AI for automatic smoke detection. Umgraueimeio placed in the top 30% of our rated startups. Its strengths identified during the rating process included the many clients it had already secured in Brazil and the founders' strong business networks.
B4Plastics – Belgium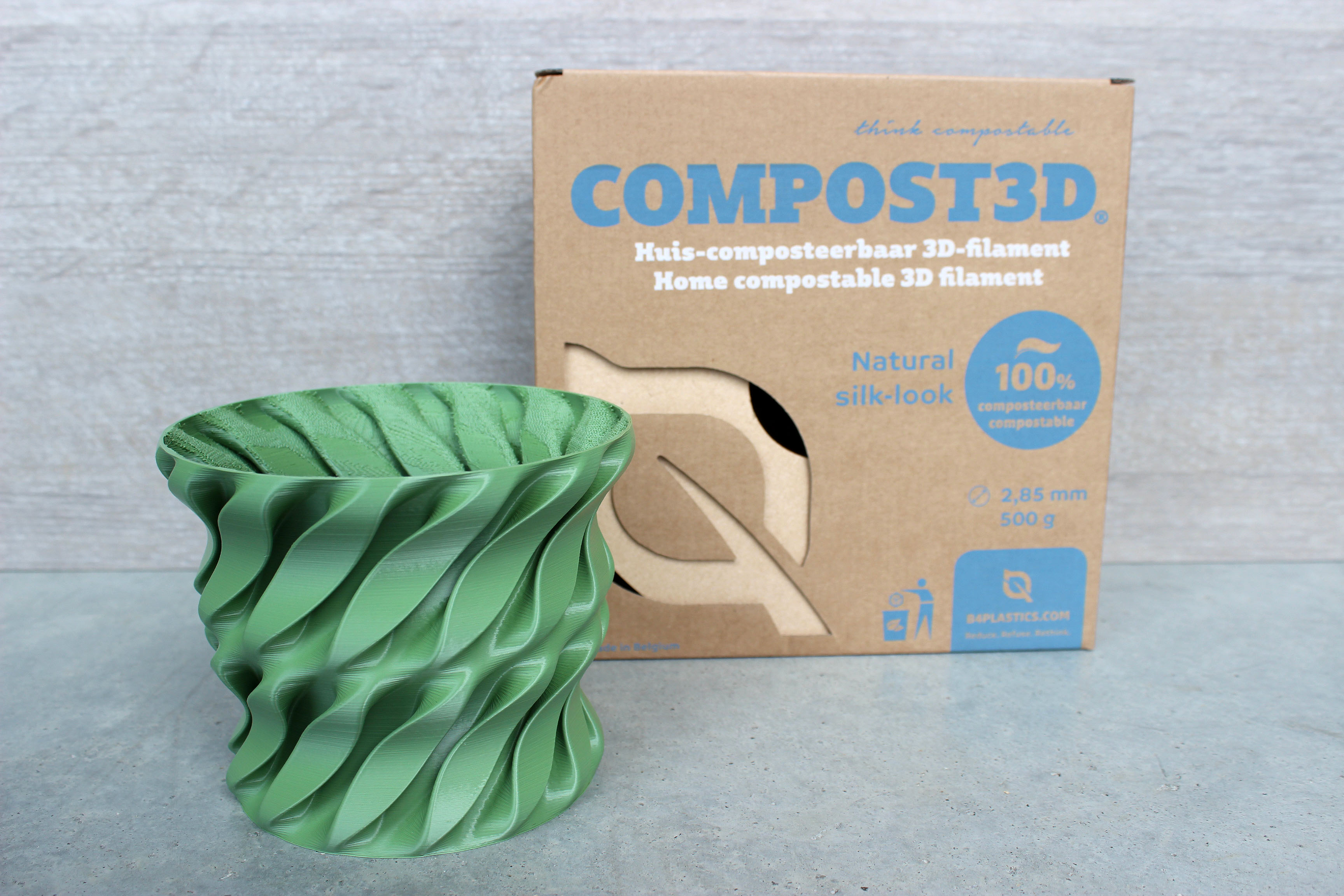 B4Plastics develops bioplastics at scale using its unique building blocks architecture. Its polymers are made from different raw materials such as sugar beets, wood or grain. B4Plastics has developed two products at scale so far: a filament to be used in 3D printers for compostable products, and biodegradable straws. Our rating process identified strengths such as the startup's patented production process and a founder with significant expertise in bioplastics.
Terradona – France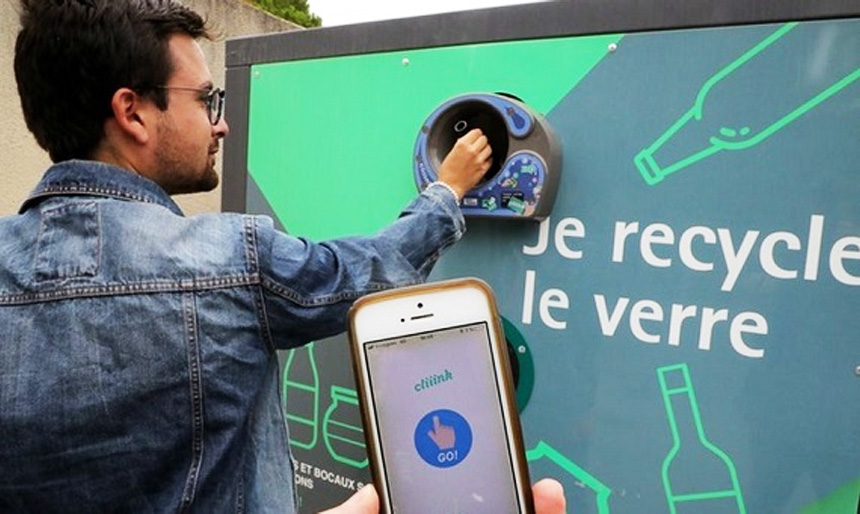 Terradona develops Cliiink, a solution to encourage and reward waste sorting. Cliiink uses sensors placed on public waste bins, linked to a web platform that helps track how full they are. The sensors also allow individuals to identify themselves when they deposit waste using a mobile application. For each item they put in the bin, they earn points that can be exchanged for rewards from local partners. Terradona placed in the top 30% of our rated startups. Upon analysis, Early Metrics identified the startup's technical maturity and its founders' business networks as key strengths.
Carbicrete
Carbicrete develops technology to produce cement-free concrete. The startup uses byproducts such as steel slag and captured CO2 to cure the cement and ultimately arrive at its low carbon concrete product. Carbicrete provides concrete manufacturers with the technology, materials and support to produce more eco-friendly concrete in their own factories. Carbicrete placed in the top 30% of our rated startups. Among its strengths, we noted the CEO's prior experience managing and scaling businesses (one of which was later acquired). Early Metrics also valued the startup's many granted patents, which constitute a strong barrier to entry for potential new competitors.
Revival by Impacte Capital
Revival develops logistical and industrial processes to recycle shoes. The company collects unsold, unsellable or used sneakers and sorts them based on their condition. If possible, shoes are repaired, donated, sold or upcycled through a network of partners. All other shoes are disassembled to separate raw materials. Thermoplastic is ground and transformed into powder or granule. It is then used in other production chains. Impacte Capital ranked in the top 30% of our rated startups. In our rating, we highlight the startup's rapid commercial traction after just a year on the market. We also noted the partners' prior experience in the fashion and circular retail markets.
Albo Climate
Albo Climate has developed a solution to map, measure and monitor carbon sequestration above and below ground. The company uses satellite radar imagery with proprietary machine learning algorithms so that landowners can precisely measure the carbon on their land. The startup's platform thus makes it easier for landowners to sell certified carbon credits to companies seeking to offset their emissions. Albo Climate placed in the top 30% of our rated startups. Our rating process valued the strong technical skills within the management team (AI, satellite imagery, etc). We also highlighted how the project has developed projects abroad, across multiple continents (North American, South America, Africa).
Greenmetrics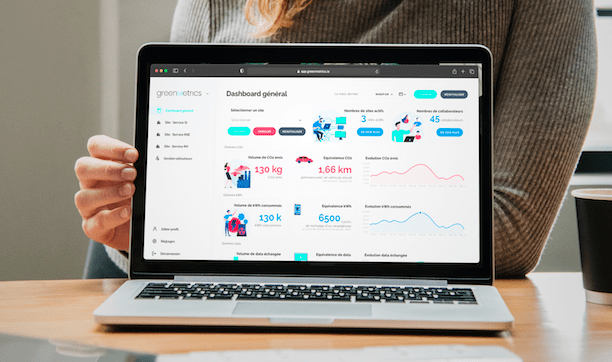 Greenmetrics develops a web platform that allows companies to measure the environmental footprint of their IT equipment and software. On the platform, companies and employees have access to a dashboard with metrics (e.g. classification and CO2 emissions) as well as personalised recommendations and an action plan to reduce their digital pollution. Following its €1.8m fundraising, the startup launched Greenmetrics Analytics, specifically focused on the carbon impact of websites and online shopping. Among the startup's strengths were the CEO's experience running and then selling his former business (Privacia Recyclage) and the startup's ability to secure key experts within its scientific committee.
Water Horizon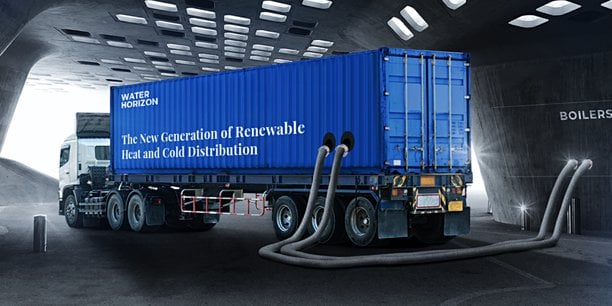 Water Horizon is developing a transportable thermal battery to store and reuse waste heat (100 to 200°C) from industrial activities. The stored energy can be distributed to businesses and consumers with heating or cooling needs nearby. Overall, it helps make renewable energy more accessible while also mitigating the impact of industrial activities. Water Horizon ranked in the top 15% of our rated startups. In our analysis, we highlighted the startup's innovation, such as the ability to provide cooling from the extreme heat being captured. We also noted the startup's strong ability to finance its development. In fact, Water Horizon recently raised €5m to further develop and scale its product.
Tryon Environnement
Tryon Environnement has developed technology based on anaerobic digestion to enable the transformation of organic waste. The startup's automated and connected unit, the Modul'O, is composed of several modules to undergo the following process: receive waste, sort it, heat it, "digest" it through bacteria and produce clear water, biogas or organic fertiliser. The organic waste initially collected can come from homes, restaurants, mass retail and agriculture. A reporting tool is also available for monitoring the unit. Tryon Environnement placed in the top 30% of our rated startups. Among its strengths, we listed the management team's seniority in this market, the startup's prior fundraising and its patent-protected technology.
There's little doubt that climate change will remain top-of-mind for many years to come. Many sectors have a long way to go when it comes to adopting greener practices. As such, we've predicted that carbon reduction solutions are among the five top trends that will shape 2022:
Want to discover more startups working on sustainability or climate change-related issues? Check out the Top 15 sustainable startups we highlighted with Maddyness in honour of Earth Day last year.